Hey… Drop the Doritos and take your last sip of Mountain Dew! in the next 5 minutes you are going to find the absolute greatest gaming mouse for under 50 bucks. So sit back, relax and read what the experts have to say 🙂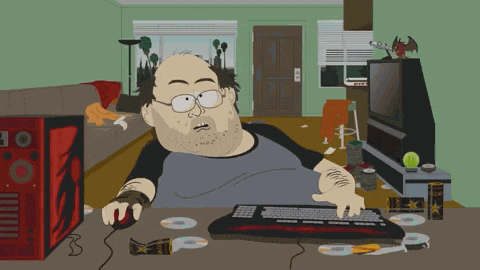 Have fun looking for a mouse my friend
It's definitley no surprise that if you are serious about gaming one of the most important pieces of tech that will have a big impact on your gaming is a good mouse. If you end up purchasing a poor quality mouse then you won't be able to pull the trigger on your opponent fast enough. If you get a high quality mouse then your in game character will be able to react quicker to your hand movements and you can potentially start getting higher rankings. Of course you need other bits of tech but a gaming mouse is certainly an important piece of the puzzle and let me tell you something, it doesn't have to be an expensive piece.
Just by simply looking around and doing some research you can find the best mice but you still should be careful as I have a friend who bought a super expensive mouse than was actually really terrible. Read this guide I have written if you want to avoid getting ripped off in your pursuit for the best budget gaming mouse!
Best Gaming Mouse Under 50 Snapshot
RGB Multi Color Breathing Light
5 Color Mode Breathing Light
RGB Backlit Custom Lighting
RGB Multi Color Breathing Light
5 Color Mode Breathing Light
RGB Backlit Custom Lighting
Make sure you read till the end to find the number 1 mouse and a profile that matches you!
7) Havit
You are completely broke and live in your moms basement…
Pro's
Really comfortable, especially for big hands
Gold plated plugs for faster connection
Easy setup
Con's
This Havit mouse might just be one of the coolest out there with it's lit up vein patterns on the top of the mouse. It has around 7 different pulsing color patterns as well that make it even more lit that it already is. This bad boy isn't just a pretty face either, it goes up to  3200 dpi and down to 800 dpi and you can set that with your finger with the dpi button. Havit have also ensured to take make the usb part of this mouse work really great by making the cord braided and the USB plug is actually gold plated which makes sure that your movement get transmitted faster than usual. The havit mouse feels very comfortable and I can see that they really have made an effort to make it ergonomic. My hands feel good with this mouse even after a 10 hour gaming session. All in all this is a well built mouse at a superb price that is also very easy to set up and I am happy to put it in this guide. Read Full Havit Mouse Review..
6) Logitech G602 
You don't mind changing your mouse every year…
Pro's
Well known respected brand
Wireless and fast
Lag Free technology
Con's
Some reports it doesn't last long
Logitech have been featured here on YourGamingSetup so many times and they are definitely starting to make big moves in the gaming space with their high quality monitors and other tech. The G602 offers the chance for gamers to get hold of a really great mouse that has lots of great features. This mouse is wireless which can sometimes be annoying if you have to constantly recharge the batteries but this has inbuilt power saving delta zero sensor technology that helps the mouse work at at optimum power for up to 250 hours. With some wireless mice you will sometimes get a small lag that can sometimes screw you over in a game but this logitech actually boats an impressive lag free response which was something I definitely picked up on when using this for PubG.
5) SteelSeries Rival 110
You have freakishly long arms and don't mind a short cable length…
Pro's
Amazing optical sensor
Nice low key lighting
Great bargain
Con's



Not wireless and cable length isn't great
If you have looked for any kind of gaming tech recently then you will have no doubt come across the SteelSeries brand and for good reason are they are putting out a lot of good gaming tech right now. This Rival 110 mouse is priced really well has a 30g optical sensor, 240 IPS and 7,200 cpi. When you have your hand on this mouse the first thing you will probably feel is the grips on the side that make it really easy to hold and move around at high speeds. If you are looking for a mouse that has good light up features then the Rival 110 is absolutely the one to buy. You can choose the mouse to light up from 16.8 million colors (the whole color spectrum) which is cool but what is even cooler is that you can set the mouse to light based on things like low in game ammo, health and other features which is a gamer changer in my opinion. Read full Steel Series Rival 110 Review..
4) Razer DeathAdder Elite
You get/got bullied at school and have dreams of one day moving out of your hometown to become a pro gamer…
Pro's 
Made for professional e-sports
Accurate technical sensor
Huge range of different color options
Con's
Scroll wheel can make a squeaking noise for some people after some time
In my opinion you really do have to sometimes be careful with Razer gaming products as they are not always great and that is actually true with their mouses but not their headsets. Several gaming mice released by Razer have pretty bad reviews and are not great in my option but the DeathAdder they released in my opinion should get a lot of praise as it really is superb. It is made for esports and comes in different models including destiny, essential, left, overwatch and FPS but they are actually all largely same in cost and quality.  They claim that this mouse has the worlds most precise sensor and I believe them because when using this mouse it is extremely responsive to my hand movements. The optical sensor has a 16,000 dpi and can cover movement speeds of up to 450 inches per second which is important for FPS shooter games for example. Read Full Deathadder Review..
3) Redragon M901
You've got really big hands, are popular with the ladies because of that and are a massive nerd who likes to program…
Pro's
Large number of programmable numbers
Changeable color schemes
Precise laser sensor
Cool name
Con's
I have never heard of the Redragon brand before which is strange because it turns out that this mouse is actually pretty damn good! This mouse is really good for MMO types of games and the buttons on the side are customizable so that you can set up shortcuts and as well is that you can change the DPI instantly with your fingers making this mouse very convenient. The DPI goes up to 16400, has 12000 FPS, 30G acceleration and really is a great ouse for gamers optimized to make sure it reacts super fast to your movements. It comes in white or black and the buttons also light up in various different color schemes. If you have really small hands then it might be hard for you to reach all the buttons so keep that in mind. I don't have an individual review of the M901 currently but I do have Full Review on the Redragon M902..
2) UtechSmart Venus
You are a disgusting hipster who wants to own a great mouse that isn't that popular..
Pro's
30g acceleration speed (that's fast)
5 different light settings
IGN like this mouse lol
Con's
UtechSmart may be a completely unknown brand but don't let that put you off straight away as this mouse really does have a lot of the same features as the other big name brand mice and compared to the others you don't have to pay premium on this mouse just for the brand name. This mouse has been recommended by IGN and comes with a 16400 DPI, 12000 FPS, 100 HZ Polling rate, 30G acceleration and looks cool. It can light up in 5 different color modes which looks awesome in the dark and even more awesome if you combine it with a gaming keyboard that lights up as well. This mouse is very durable and that includes the cable which is braided for extra protection. The one thing I would say is that if your hands are on either side of the extreme size then don't get this mouse as the UtechSmart venus works best with an average sized hand. Read Full Utechsmart Review..
1) Hiraliy F300 – Editors Choice
You are funny, talented, awesome, honest, handsome and smart enough to get the best mouse ever made…
Pro's 
Adjustable DPI settings
Programmable macros
Con's
The Hiraliy F300 really is an interesting mouse for a number of reasons and I am completely sure I love it. It comes with 9 programmable buttons that lets you configure macros which straight away makes this a strong candidate as a great gaming mouse but also take not those features won't work on mac. This mouse also has lighting mode that comes with 4 different color modes and they are a more soothing ambient setting compared to others which offer a much stronger color scheme. You can of course adjust the DPI on the mouse between 500 and 5000. I would say that it feels very smooth when moving this mouse around gaming and it is easy to setup, so that all sounds great right? Well the one deal breaker for me is that this mouse has an extremely loud clicking sound that just really annoys me to be honest. If you don't mind that then you can get a really great bang for you buck by buying this because I can't find anything else wrong with it. Read Full Hiraliy Mouse Review Here..
SaveSaveSaveSaveSaveSave
SaveSave
SaveSave
SaveSave
SaveSave
SaveSave
SaveSave
SaveSaveSaveSave
SaveSaveSaveSaveSaveSave
SaveSaveSaveSave
SaveSaveSaveSave
SaveSave
SaveSave
SaveSave
SaveSave
SaveSave
SaveSave
SaveSave
SaveSaveSaveSave
SaveSaveSaveSave
SaveSave
SaveSave
SaveSave
SaveSave
SaveSave
SaveSave
SaveSave
SaveSave